Passionate about health & wellness… and helping others?  Imagine this… 
You are a master at what you do… Clients love coming to you when they're struggling because you know how to address their difficult problems through foot zoning.  They love every zone you give them because they feel better physically, emotionally, mentally and spiritually after they've been in your hands. They never knew life could feel so good.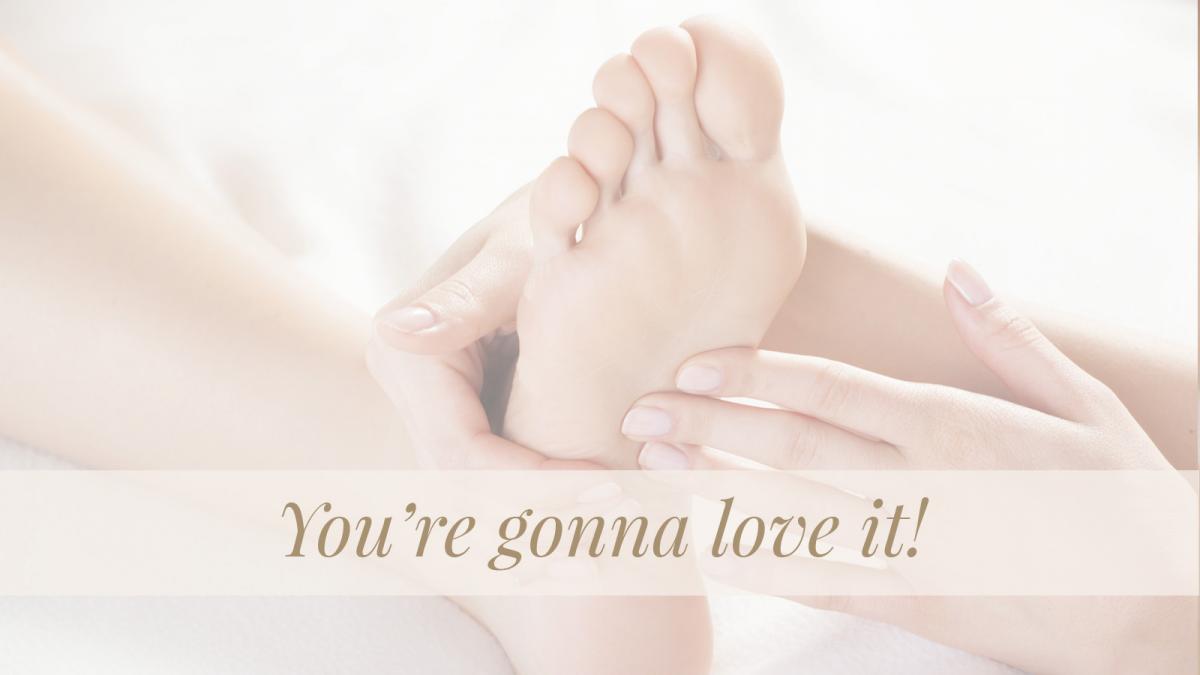 With Foot Zone Center You Will…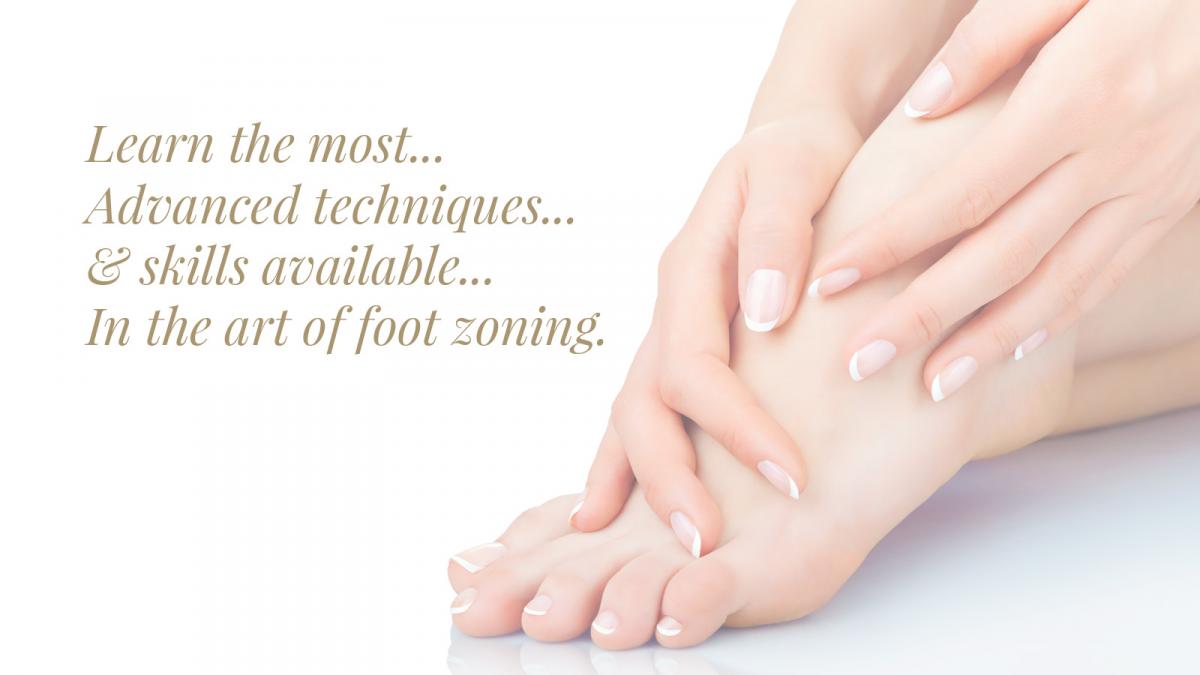 You can do it!  We know you can.
With advanced foot zoning skills, In-depth anatomy & physiology, and health and wellness instruction you'll understand how to support the whole person with this amazing holistic approach to health.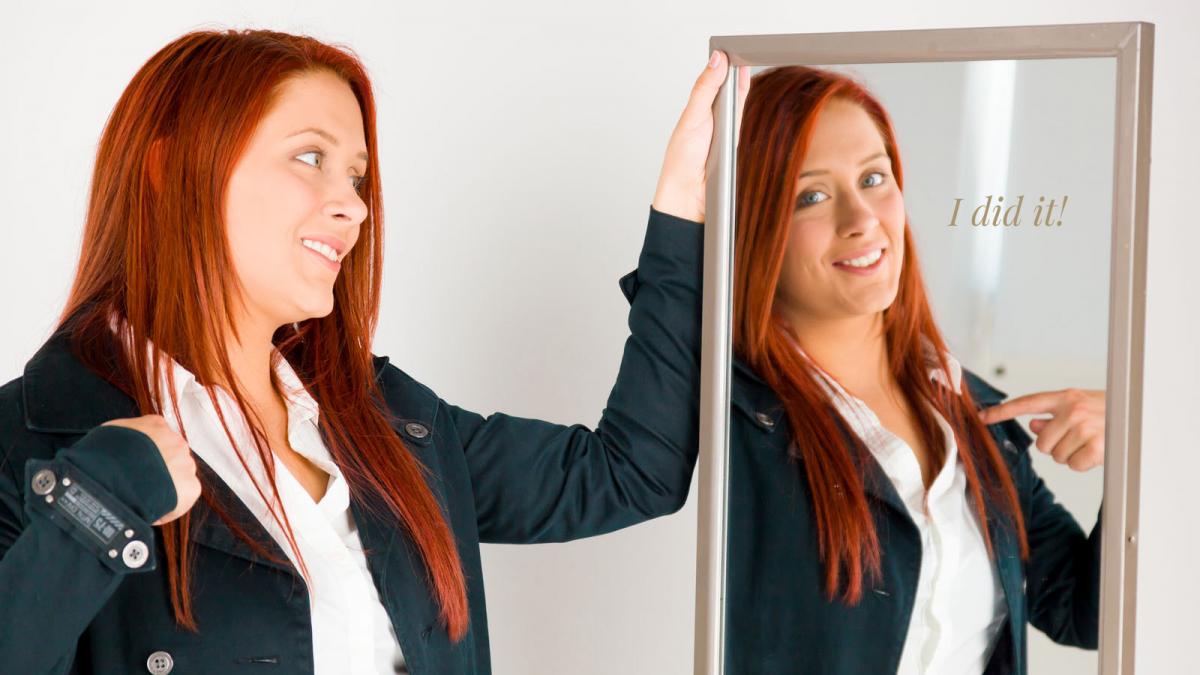 Foot Zone Center's  dedicated…
To raising the standard of foot zoning and ignite in every individual their inherent gift to heal. The advanced foot zone certification course is a 21 week course specially designed for the busy mom who is passionate about health & wellness.  Whether you're interested in learning foot zoning for your own personal health, launching your career, or changing the world, we are here to help you succeed.  Our comprehensive curriculum covers everything you need to become a foot zone professional with an essential knowledge of anatomy & physiology and holistic health practices.
Are you wondering…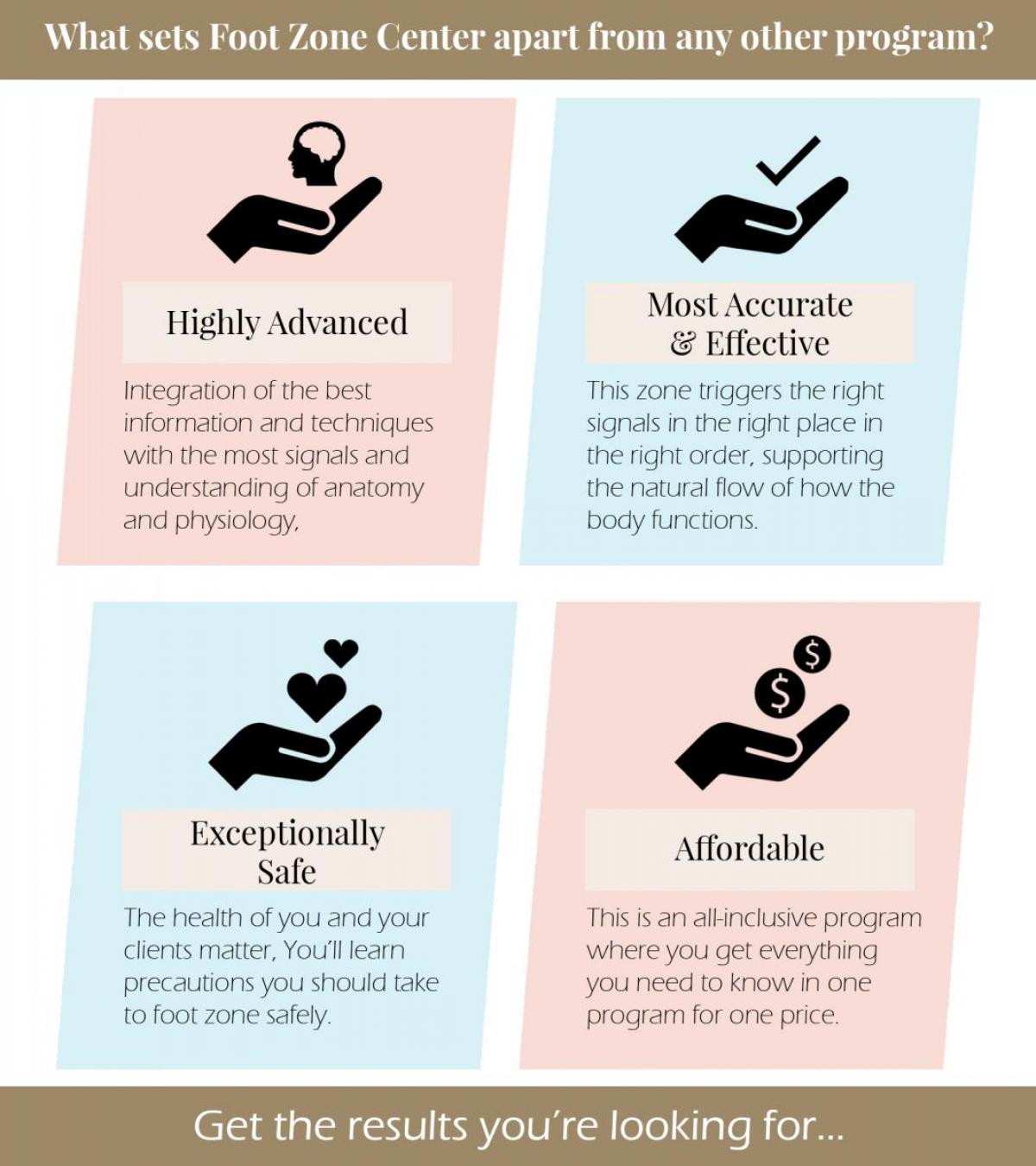 "I have been interested in foot zoning for 7+ years.  No program felt right until this one came along.  It was the BEST experience!  I loved the availability of the class over zoom, class each week was packed with so much good content, that the time went quickly. Manageable class size so you could participate easily, great classmates, and TOP Notch detailed class material.  Holly is an amazing instructor!  100% worth the 21 week intense study and homework.  I have other foot zone friends that tell me I got 'so much more' out of my course than they did from theirs.  I have amazing books to reference, all my class time and homework is saved online for me to go back and review anytime I want."  - Julie C.
"The things that foot zoning has done for my family are, my kids have more energy and are able to have a clear mind for thinking. They sleep better at night. My husband had suffered neuropathy from an accident in 2006 and out of all of his treatments he received, foot zoning has been able to bring feeling back into his big toe thus far. It has brought down his inflammation in his back, and it has eased the pain in the sciatica nerve. It has kept us out of the emergency room from migraine headaches twice so far this year. It has kept me from going to the chiropractor as often as I would have normally have done. Even though western medicine has its place I like that I am more independent from it, I have learned there are other options that don't have the side effects that western medicine may have. I have a client that has restless leg syndrome and zoning has made it so that she can sleep at night." -Angie B.
"This class was extremely detailed and informative! I began this foot zoning class knowing virtually nothing about the practice and finished with a solid understanding of foot zoning, how to do it and how it benefits people. I am excited to use this valuable skill to help people achieve improved health and an overall sense of well-being. I am grateful to the instructor for her tireless efforts to assist me on my journey to learn, practice and master foot zoning."    -Cassady H.
 "The Advanced Certification Training Program provides incredible resources with detailed pictures, recordings, and reading material to cover every way of learning whether you are an audio or visual learner.  Learning is fun with games and quizzes in each class.  You get great study material to help you internalize all the information to certify and be successful in your foot zoning journey. Susan is very gifted with energy and emotional healing as she teaches foot zoning practices.  I love her classes and the gems you experience in this program.  Susan has the ability to feel the needs of her students and meet those needs while teaching.  Besides being professional in her practice, Susan is kind and generous with her time, her knowledge, and her resources.  When you are done with this course, you have everything you need to be successful in helping yourself and family and growing a business."  -Lyn G. 
"Attending Foot Zone Center's advanced course has been an incredible investment! Classes are well prepared and thorough. I very much appreciate the professionalism. The education materials are by far the best I have seen and I will be using them as a reference for many years to come. Full color diagrams are well supported by written text and hands-on practice to create a full experience. This class introduced me to concepts of zoning that help me put all of the pieces of my previous experience together. My foot zoning picture is becoming much better and brighter thanks to this course."   -Kim S.
"I have very much enjoyed my education through Foot Zone Center. I am a previous foot zoner educated originally from another school but after taking this class it answered so many questions for me and connected a lot of dots. I feel this is a more complete and accurate zone that I now perform while working with my clients. Even they notice an improvement. The classes are so layered with information, not only do we learn the zone but we learn the physiology, the function of each system of the body and helps and suggestions to improve situations and conditions of the body that we find ourselves faced with. I love the information I've learned and I would definitely suggest that people take this course." -Bonnie W.
"I have loved everything about my training at Foot Zone Center! I've been able to study and join classes at home with two toddlers, and during a big move across the country. Susan has made it incredibly easy to participate via video conferencing, and I can go back and re-watch the class recordings if I missed anything. I have learned so much about the human body and how it functions. I have learned to help others in a way I didn't feel I was capable of. Susan has taught me to trust my intuition in a way that I haven't before."  -Emily H.
"Susan is a gifted foot zone professional. My experience with her has been positive from day one.  She is a great listener and very intuitive.  She has a gift from God that has personally blessed my life and my children's life. She is great at seeing the connections between our physical health, mental health, emotional health, and spiritual health. I've also had the opportunity to take classes from Susan. Her materials are incredibly detailed and thorough.  Her teaching style is easy to follow. She is organized and has an incredible wealth of knowledge about health including herbs, homeopathics, essential oils, energy healing, etc.  She is continually learning and growing in this field of study. She is easy to communicate with and responds personally and genuinely to the needs of the class."   -Kami H.
"I am currently a student in the advanced class.  I highly recommend taking this class for anyone who wants to be a foot zone professional.  I can't say enough about how wonderful it is!  Both Holly and Susan are amazing!  I have learned so much from these gifted women. Every single week I look forward to my class and to see what I can learn and experience. I  am so excited to be a foot zone professional and to make a difference in people's lives. Thank-you Susan and Holly for leading the way." -Kimi P.
"I just want to tell you how much I loved this foot zone course. I recently met up with friends who took a foot zone course from someone else and they showed me their books.  It really gave me an appreciation for the effort put into creating Foot Zone Center.  Everything in this course goes into a lot more detail.  Thanks for giving me the chance to work with you" -Amy P.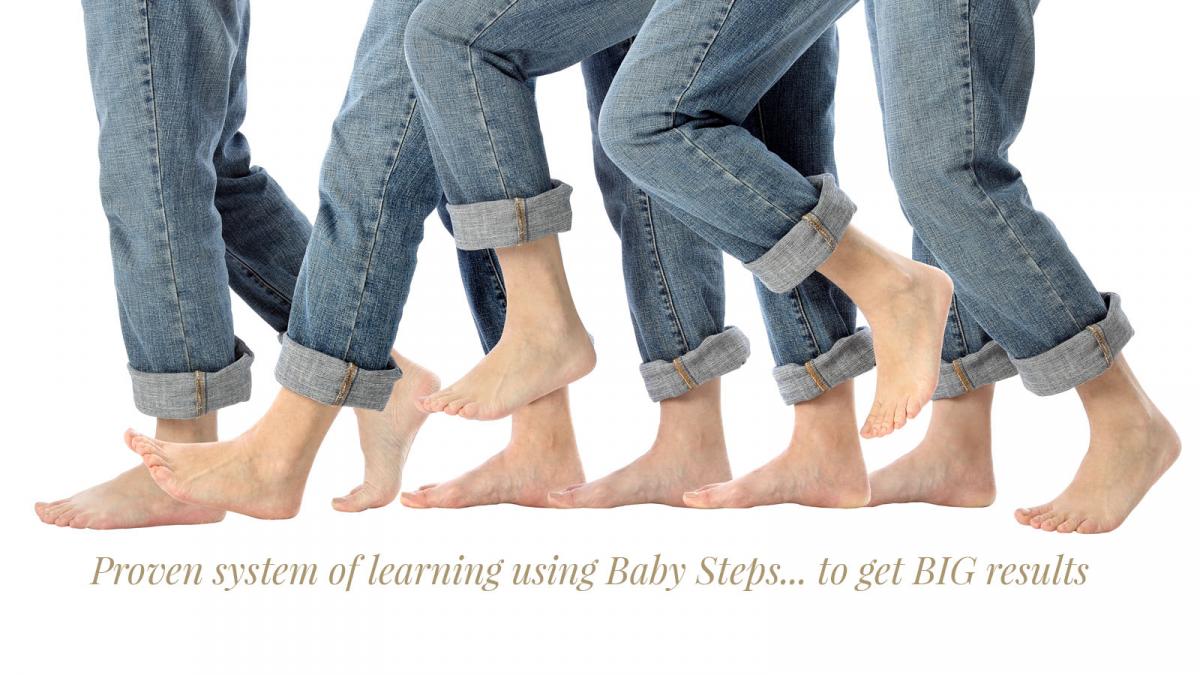 The Training & the Program
We meet online each week for 2 hours unless there is a holiday. We use a proven system of learning… using small blocks of time… that helps you accomplish more… by taking baby steps… each week…. To get BIG results in just 21 weeks.  You will learn and practice the zone using our easy to follow videos with help from your instructor and carefully prepared homework.  We also love getting together to practice zoning each other in person.
Here are the certification requirements
1. Participation in class instruction and hands on practice to include:
Instruction and demonstration in the advanced foot zone technique
Practical application of the advanced foot zone technique
Instruction in in-depth anatomy and physiology
Instruction in supplementary health information that supports foot zoning
Instruction in Foot Zone Center business standards and ethics
2. Completion of homework assignments that must be turned in on time.
3. Demonstrating a complete and correct zone to an instructor.
4. Completion of 50 foot zones.
5. Passing a comprehensive exam to show understanding in advanced foot zone techniques and anatomy and physiology.
Completing these requirements allows you to receive a certificate and become a Certified Advanced Foot Zone Professional.
Our Resources are Outstanding!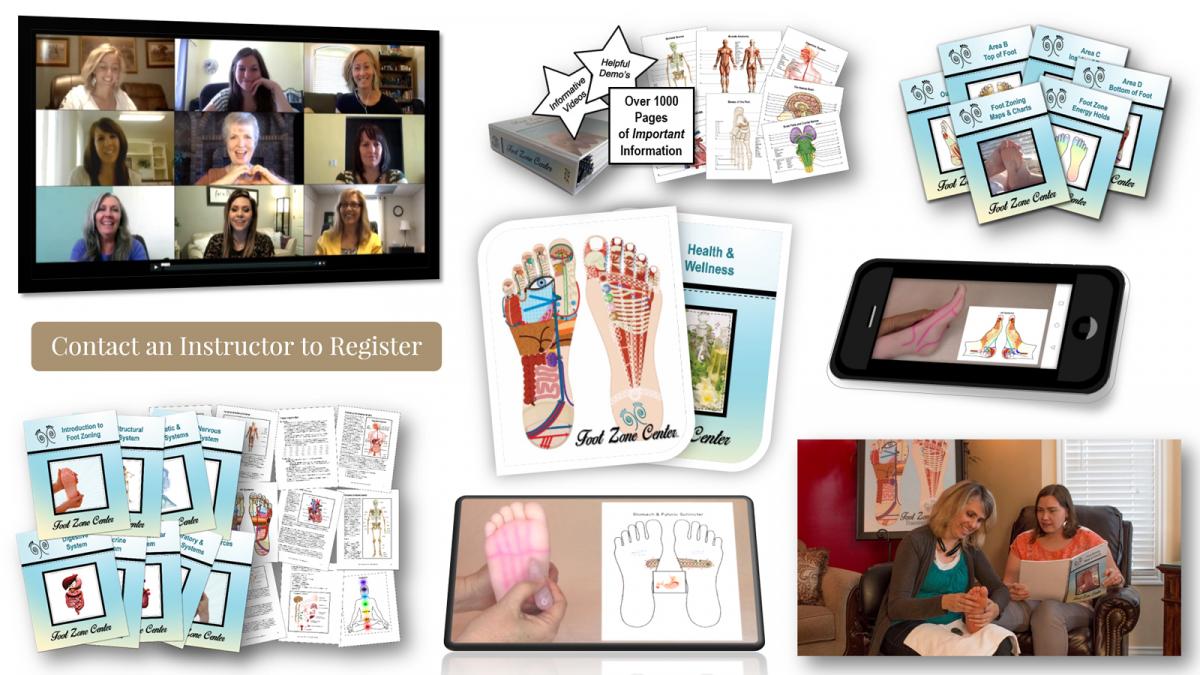 You get video instruction and books to go with all of the classes.  Each of your weekly classes that are held online are recorded for you.  Our maps and charts of the foot zone has 100's of beautifully illustrated pages depicting how to zone each of the many, many advanced signals on the feet. The anatomy & physiology books are filled with in-depth information about the amazing human body and how to zone each system to get the best results.  Plus… you get a Resource and Health & Wellness book with 1000's of pages of information that supports foot zoning and overall health.  And… you get lifetime access to all the videos and recordings on the website so you can access them anytime and anywhere.  It is absolutely phenomenal what you get with this course.
These are just a few of the topics you will study along with learning advanced foot zoning techniques and in-depth anatomy & physiology…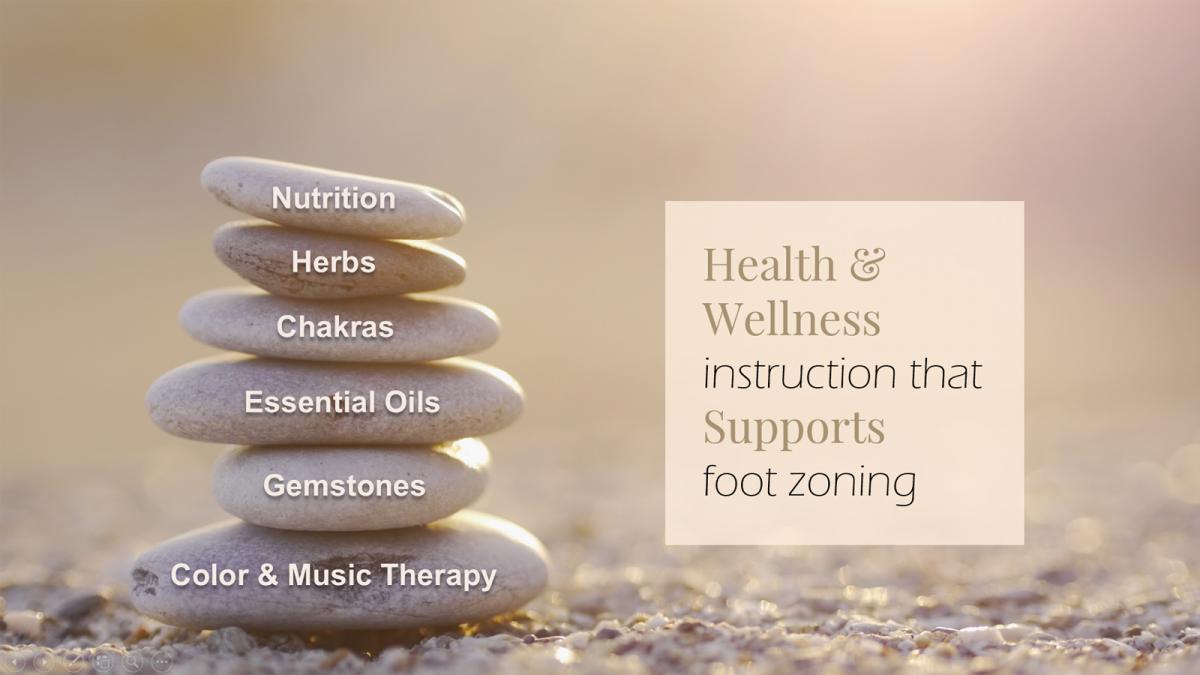 How do I know if becoming a foot zone practitioner is right for me?
Becoming a foot zone professional is the first step to developing a thriving business and healthy lifestyle.  It's something you've been waiting for and you have this inner voice… gut feeling that you just need to do this. These might be some of your desires…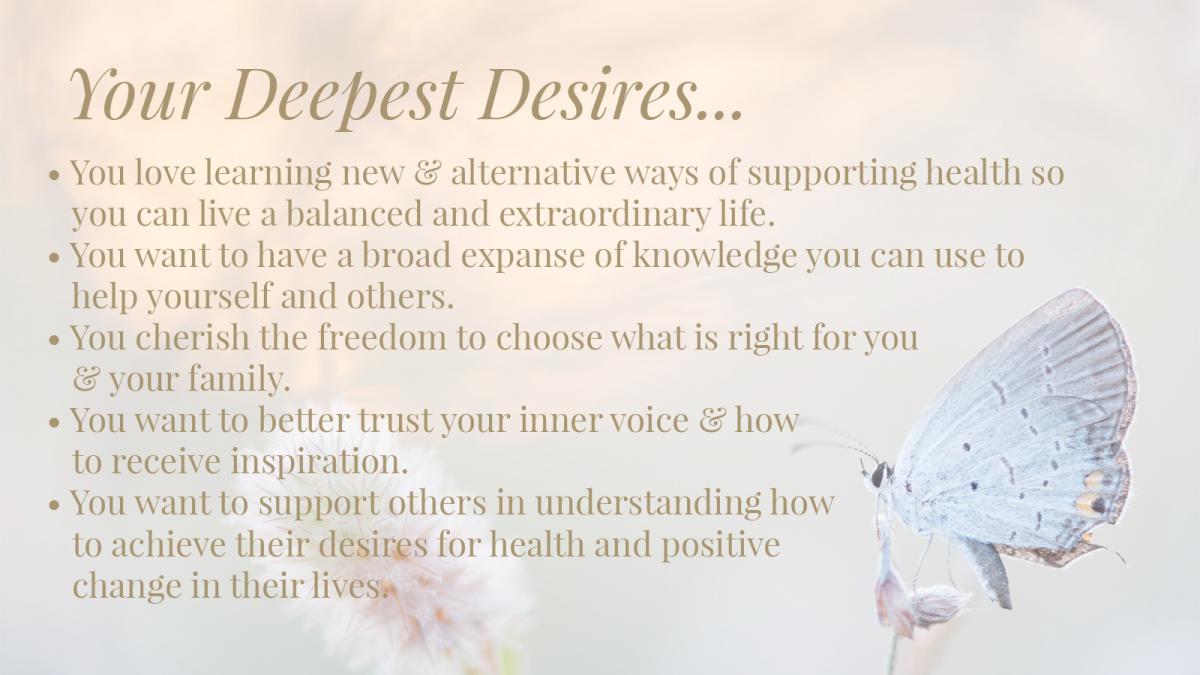 Life-Changing Education
Revitalize your health, live with passion, transform your relationships and feel secure in your career.  You will learn all you need to know and receive countless benefits through our life changing curriculum.  We're not just a training program.  We're a community that cares about and supports you.  As an advanced foot zone professional, you will be paid for helping others live happier and healthier lives. 
Do you have questions about the Advanced Certification Course and what you can expect from this class? Watch this informative video to learn more...
Be sure and watch the video above then scroll down to get answers to these questions...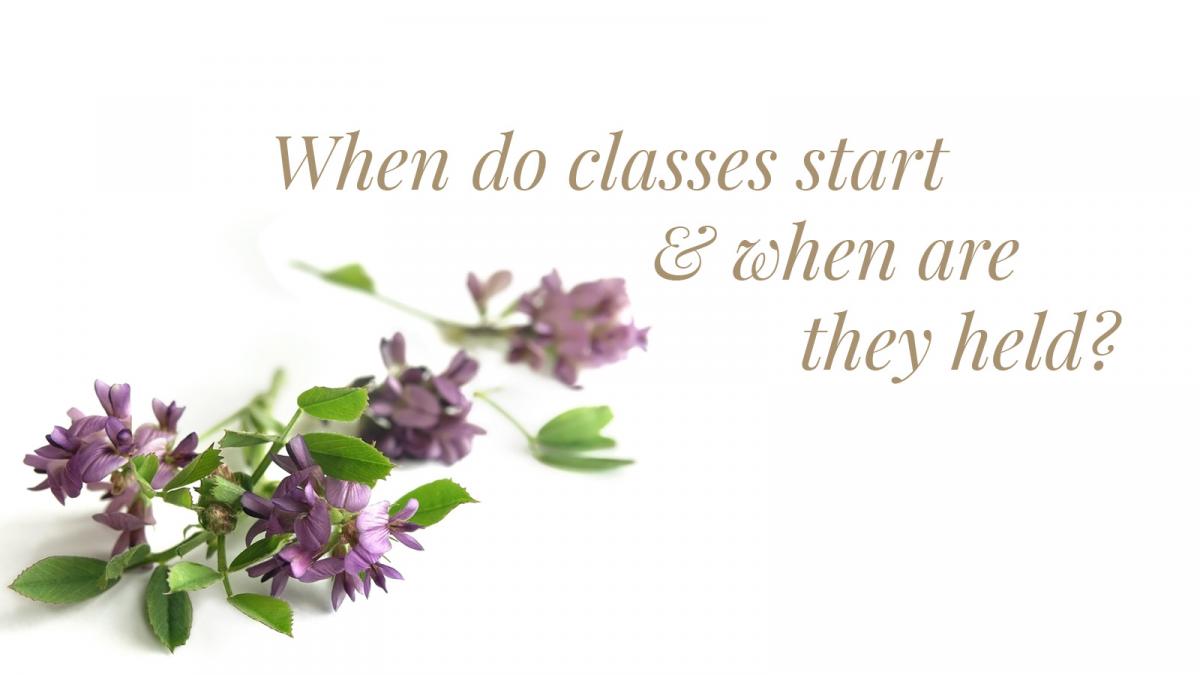 Next class will start April 18, 2023.  We generally meet the same day and time for 2 hours on a weekly basis using the Zoom online platform. Classes are held for approximately 21 weeks.  We take holidays off and record all the classes for your convenience.  The instructor will let you know the exact days and times when classes will be held.
Click here to learn more about our instructors and when they will be starting their next class.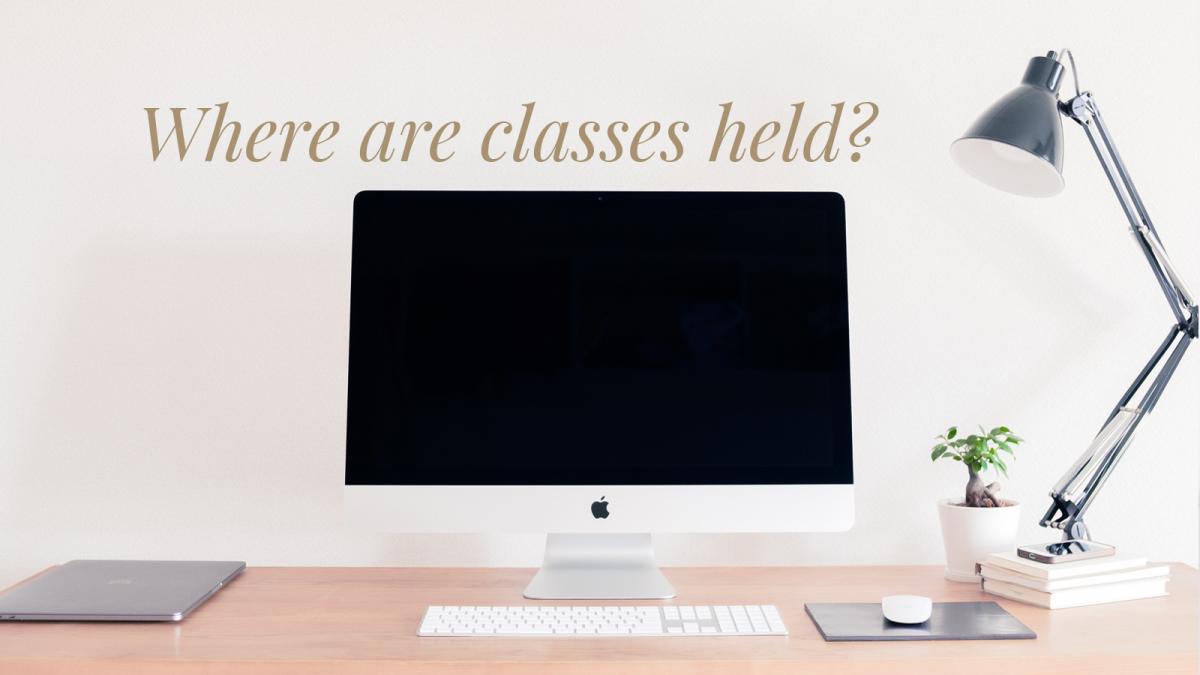 You can attend the online classes over Zoom from your living room or office. We will have events where we'll meeting in person to practice zoning each other for those who can attend.  We also help you online as needed during our class time. Hands on practicing will be required from everyone.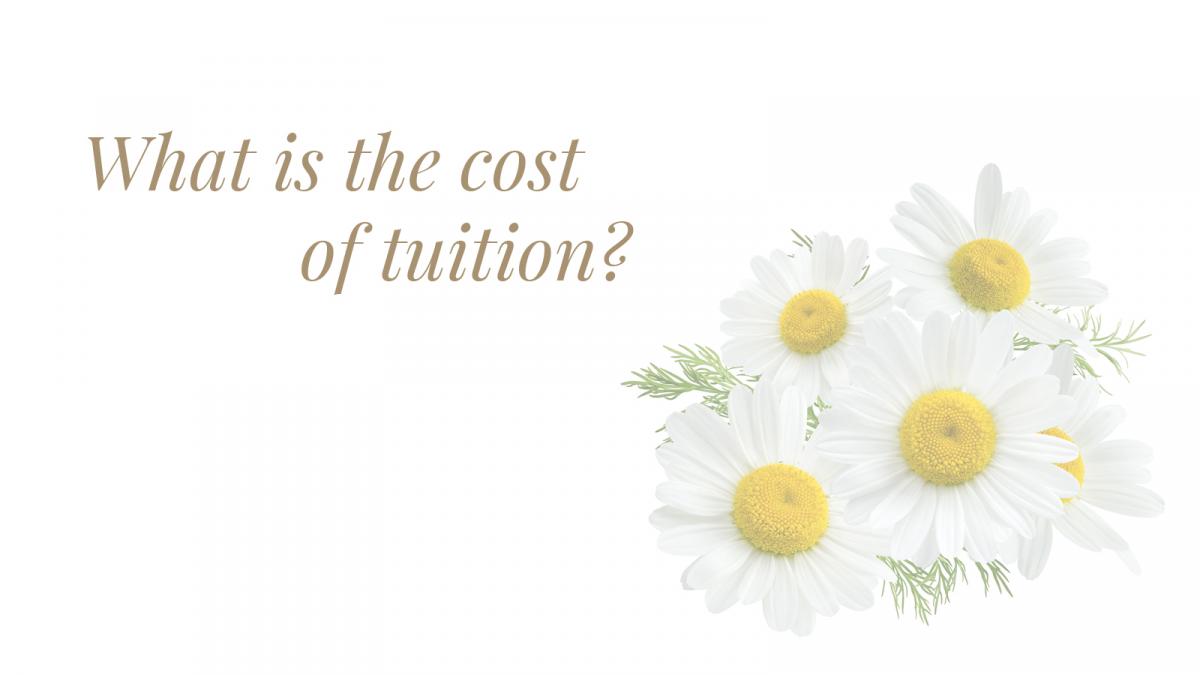 Your cost for tuition is $3800 or 6 payments at $700. Contact your instructor for discounts and other payment arrangements if needed.  This course values at $20,000. It combines everything you need to know about foot zoning and health & wellness into one MASTERFUL program. Make sure to also check out the bonuses below.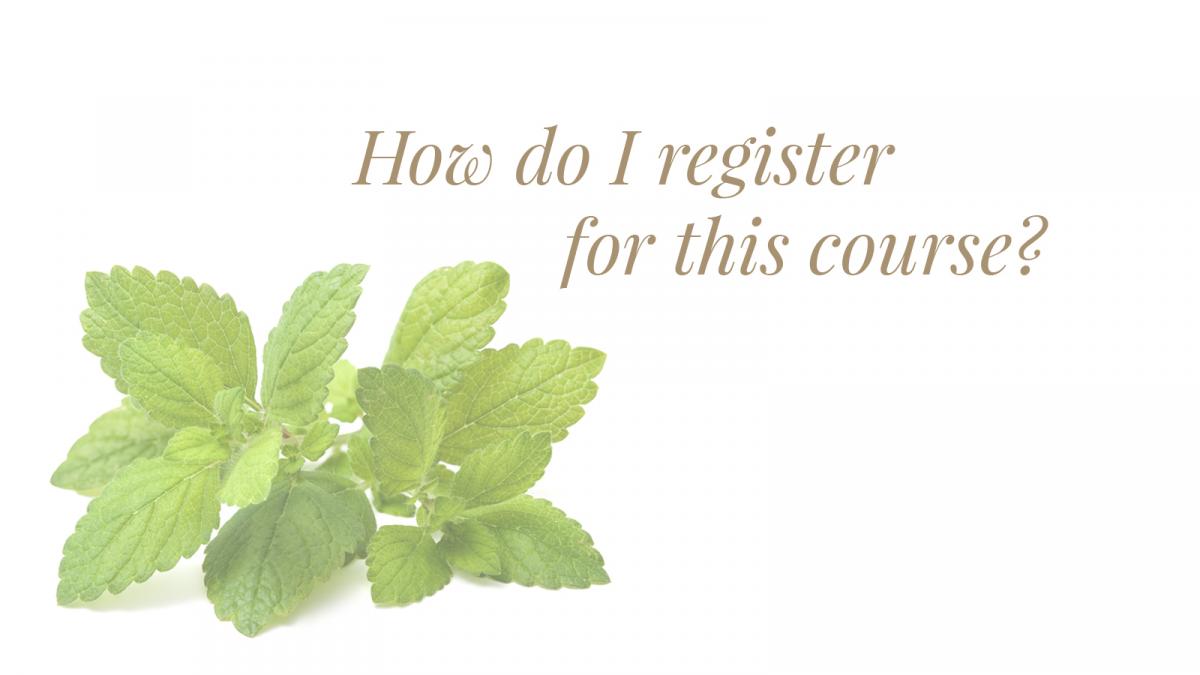 "Click here to register for the Advanced Certification Course."  Choose your instructor.  If you are not sure which class or instructor to sign up with choose Susan Tiede and we will make the needed changes later.  $395 pays for your books and lifetime access to the online Advanced Certification Course trainings and recordings. This makes them easy to access anytime or anywhere. This is separate from the tuition for the course.
After you have registered you will be emailed a "Student Contract" and "Enrollment & Class Policies Agreement" and "Welcome Letter" with all the details. Please contact me, Susan Tiede or your instructor if you do not receive these within 48 hours of registering.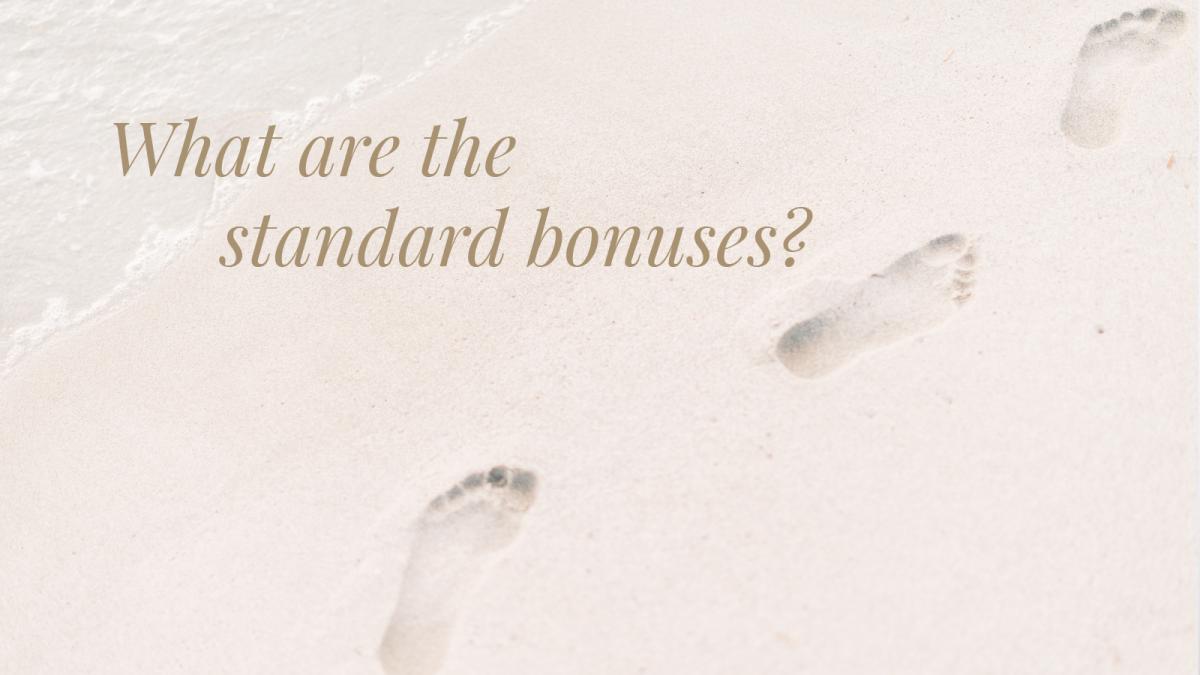 Standard Bonuses:
Bonus 1: Health & Wellness Instruction valued at $1295
Bonus 2:  $100 back for referrals.  Get a friend to take the class with you and you both get $100 off.
Bonus 3:  No fees to legally practice foot zoning in Utah.  Other programs charge yearly fees of up to $300.
Bonus 4: Basic Family Foot Zone Book for "Free" upon graduation.  This is a basic zone that you will love using for your family when time is short…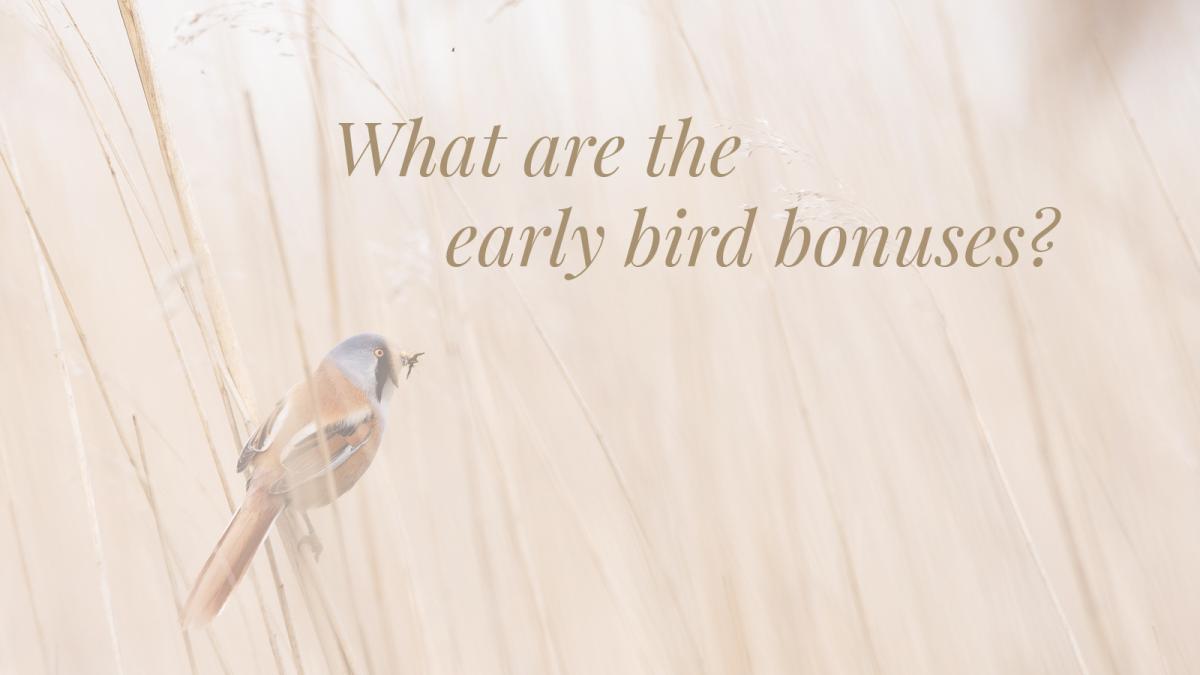 Early Registration Bonuses:
We don't want you to feel pressured in any way but we can offer you a few incentives to register early.  It will give you a jump start and help you build a strong foundation so that you can get more out of the Advanced Course in the future.   We only do this for students who register at least 3 months in advance.  This gives you time to take advantage of the offer.  Here's what you get... 
Bonus 1: List of books you can start studying now to get a head start in subjects helpful to foot zone practitioners... and busy moms.
Bonus 2: Make one payment of $700 towards the Advanced Certification Course and get access to the "Basic Foot Zone Course" NOW.  This includes the online instruction and videos with all the books you need to get started zoning your family right away.  This course is not required to take the "Advanced Certification Course" but it will give you the opportunity to get started learning foot zoning while you are waiting for the next Advanced Course to start. You will love it when you need a quick and effective zone for your family.  Valued at $1295!
Talk with your instructor for other possible bonuses.
​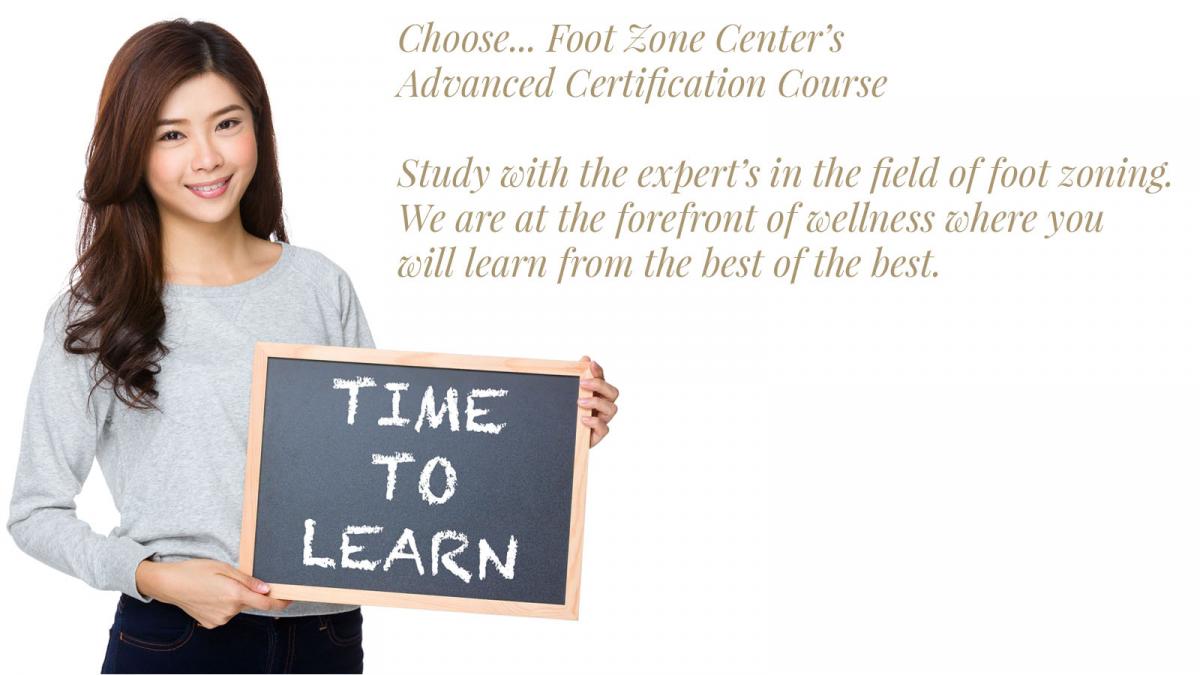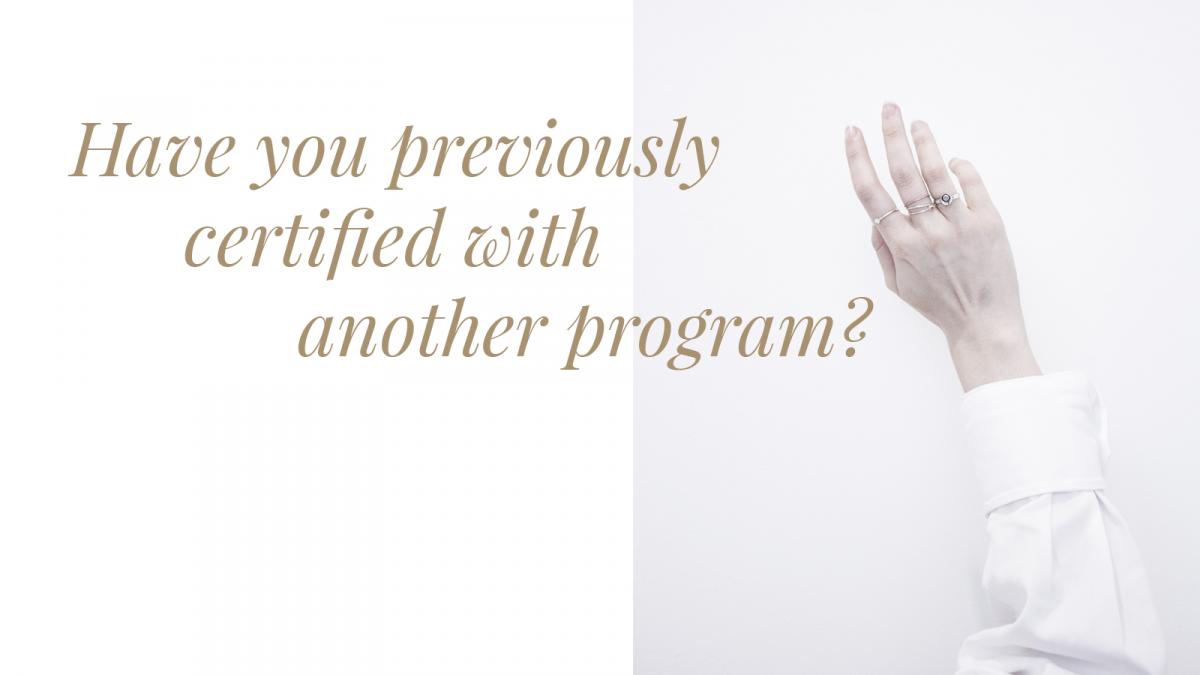 ​If you have certified through another qualified training program and would like to upgrade your skills and knowledge to get better results by certifying through Foot Zone Center.  You can email me at support [at] footzonecenter.com to see if you qualify for other savings.
Need more Information?
If you haven't yet, watch this very informative video. It will give you tons of information exclusive to this course so you can decide if it is right for YOU.

"This class creates a focused and safe learning environment for students to not only become competent as a foot zone professional, but to find their specific strengths and style. I was drawn to the well-organized materials that reflect the great depth and breadth of Susan's knowledge, preparation and experience, enhanced by beautiful illustrations and I was not disappointed. Foot Zone Center bears the mark of true excellence; it supports the most basic beginner as well as those who have more experience in holistic healing. Whether you are looking to gain skills to care for you and/or your family physically or monetarily, Foot Zone Center is a wonderful option."   -Vicki O.
"My experience at Foot Zone Center has been wonderful. I have taken another Foot Zoning class, but left feeling like I just did not have enough information to practice and become a professional. With Foot Zone Center the materials are fantastic. The study material is packed with information, this helps so much when you need to go back and reference something. Susan did a amazing job with the books, very easy to find the answer you are looking for. This is not the case in other classes, she has made it so easy. I enjoy the webinar class because I can still be at home while I attend. I was worried at first that I was not going to learn enough over webinar but so far it has been great. I look forward to taking more classes."   -Jacey R.
"I am both happy and grateful to be a student of Foot Zone Center's professional foot zone certification course.  As I expected, in the process of my training I have learned the foot zoning process and how it interacts with human anatomy and physiology.   What I didn't expect was that I am also greatly benefitted by introductions to other healing aids, which I now use in conjunction with foot zone therapy:  muscle testing, emotional release techniques, essential oils, color and sound therapy, gemstones, herbs, and chakra balancing.  From my experience, this course is thorough and is aided by carefully detailed maps and charts of the foot zone process.  The journey from novice to certified foot zone professional seemed daunting at first.  However, as I was assured at the time:  divided up week to week it has been manageable and even fun.  Our instructor, Susan Tiede, owner of Foot Zone Center, is warm and open and naturally instills confidence in her students' budding skill and intuition. When questions arise, she patiently speaks out of years of training and experience in answer.  I am now in the last half of my training and owe much of my confidence and ability to Susan's patient tutelage. Instruction is held online as a video conference and I look forward to class time each week.   I have grown close to my classmates and instructor over our months together, as we each bring what we have to the table and cheerfully help each other as a cooperative and cohesive group.   Even as a student, I see miracles of pain relief and healing in my foot zoning sessions as I directly apply lessons learned in class.  My life is gradually changing as this course unfolds and my knowledge increases.  More and more of my time is now devoted to helping others – and word is getting out.  I'm grateful to Foot Zone Center for giving me this great start."  -Janet H
"I cannot say enough positive things about the class through the Foot Zone Center. The insight and teaching methods are invaluable. These classes offer insights that promote natural healing and overall wellness of the body systems. The books are detailed and thorough and provide the understanding of the zone technique as well as a basic knowledge of supplemental information. Taking the class has changed my life, and that of my family, as well as the clients I now treat. Susan is a gifted teacher with so much to offer. She was approachable and taught to a wide range of learning styles. The "hands-on" experience helped me feel confident in my role as a zone therapist to help others. Thank you!"  -Angie W.
 "As I am thinking about what I want to write so many things come to mind. Learning about Foot Zoning has been very eye opening for me in many different ways.  When I decided to take the class I had no idea how involved it was.  I didn't know anything about glands or hormones or chakras or gemstones or energy holds or any other number of things.  This class began a whole new way of life and new way of thinking for me.  I really wish I knew about this a long time ago.  Although I probably wouldn't have been able to accept it then the way I do now.  I still have a lot of fear, but with every class I realize that everyone has issues that they have to deal with.  I can't say I don't feel overwhelmed because I do, but I love the class and will continue on the best that I can.  Even though I haven't met any of my classmates face to face I have felt their love, encouragement, concern and prayer on my behalf and feel like it has helped me to keep going.  I appreciate this class so much for the fact that it's making me stretch and grow in so many ways. Even learning to understand my Heavenly Father in a more profound and deeper way.  I hope to continue to learn and grow so I can use the energy I believe that he's empowered us with. Though it may take me longer to learn the foot zone with confidence and be able to FEEL and know when I've done the right thing.  Thank you for your understanding and patience with me through my trials during this class.  I think it's a great class."  -Ora M
"Foot Zone Center provided me with an uplifting learning environment with a lot of valuable information. It was very helpful to have a "textbook" to go with the class that we worked out of and had for reference when studying on our own. The illustrations of how the signal system of the body sits on the feet were helpful and having the zone drawn professionally made it a lot easier to learn, with specific guidelines to know exactly where you are and what you are zoning."   -Michelle T.
"I started on my foot zone journey almost four years ago when I first went and took a two week crash course in foot zoning.  I've been thrilled to build upon in this course with Foot Zone Center.  My skills and understanding have increased weekly as I've learned more about the why of foot zoning and not just the how.  I've appreciated the in depth curriculum as well as the opportunity to ask questions of the instructor and the women in my class.  I've really felt my ability to feel things and understand what I'm feeling expand during the course of this class and cannot overstate how much clarity and focus this course has brought to my foot zoning.  The extras… like energy holds, essential oils, homeopathics, gemstones, nutrition etc. have also been enormously enriching for both me and my clients.  I feel like I was looking through a slightly smudgy window that has been cleaned during this class making everything about foot zoning clearer.  The other component of this course that I wasn't expecting but has been wonderful is the relationships forged with the instructor and my classmates even over long distances.  I love the openness in class and the ability we have to learn from each other, ask questions and hear about each other's progress. I'm sure I'll rely on those relationships in the future when I have hard questions.  I've loved my months in this foot zone course and would do it again in a heartbeat.  Taking this class was by far one of the best decisions I've ever made."   -Mary H.
"My foot zone class through Foot Zone Center has been more difficult than I thought it would be.  It requires an extensive knowledge of the human body, as well as other tools to assist in healing, such as essential oils, homeopathics, and gem stones.  However, as I've learned a little more each week, I've learned that I CAN learn this, especially in the way that it is presented. We learn and review the material many times, through presentations, homework, correcting the homework, playing review games, and pop quizzes. If one keeps up on the homework and other assignments, you can learn the extensive material.  Class is encouraging and fun and we get tips to help us remember it all. I have learned to trust myself more as I zone my friends and family and potential clients.  I have seen my classmates do very well and know that foot zoning can help bring about wellness.  I am excited to see where this can take me, and fully intend to make a living as a foot zone practitioner."  -Patrice C.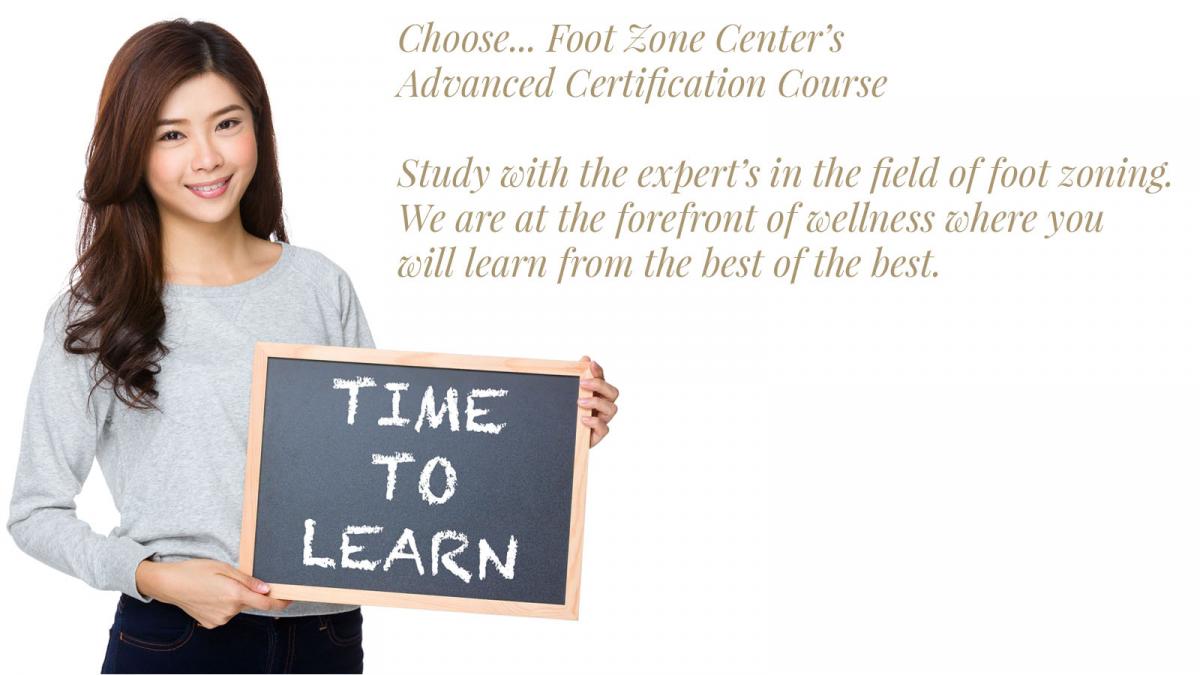 Click here to find a practitioner and schedule a foot zone
Click here for information about the Basic Family Foot Zone Course
Click here for information about the Home Study-Advanced Certification Course
Watch this "Free" instructional video to get more insights about foot zoning.  You will get to hear my story and how foot zoning changed my life.  Even if you don't register for this course you will also learn how to stop a sore throat, one way to release trapped emotions, open up your heart to receive revelation and balance the right and left brain so you can make better decisions.